THY Taiwan International Law Offices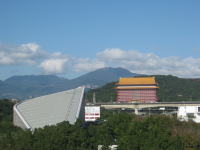 THY Taiwan International Law Offices was founded in April, 2000 at 7th Floor, No. 137, Section 2, Nan King East Road, Taipei but in February, 2008, all of THY members joined Baker & McKenzie Taipei office. THY resumed, however, its operations in May, 2010, at 6th Floor, No. 58, Section 3, Chung Shan North Road, Taipei.

THY Taiwan International Law Offices is one of the up-and-coming law firms in Taiwan. Founded in April 2000, THY Taiwan International Law Offices' real strength lies not in the age of the firm, but in its capability, aggressiveness and creativity to provide the highest possible degree of excellence in client service.

The firm's practice is focusing on international mergers and acquisitions (M&A), outbound and inbound investment, joint ventures, intellectual property, technology transfer, licensing, international dispute resolutions, litigation and legal strategic planning. THY represents a diverse range of clients in areas such as biotechnology, electronics, medical equipment and supply, telecommunications, transportation, construction, real estate, e-commerce, international trade, finance, parking management, venture capitals and semi-conductors, etc., and THY represents clients from the Great Britain, Italy, Spain, the USA, Japan, Korea, Taiwan, China, Hong Kong, Cayman Island and Australia.

THY's multinational network ensures a cost-effective and coordinated strategy in matters involving multiple jurisdictions, which strategy enhances its clients' access to and ease of doing business in major international markets. Furthermore, THY has built up working relationships with law firms, consulting firms, CPA firms and banking institution located in the USA, Japan, China, Korea, Hong Kong, Singapore and Australia.

The main languages used in the firm are Mandarin Chinese, Japanese and English. Some of the firm's lawyers had received their legal education both in the USA and in the Republic of China and worked in the USA and Japan for multinational Fortune 500 companies and THY has built up an environment in which people from different cultures and nations can work together comfortably.